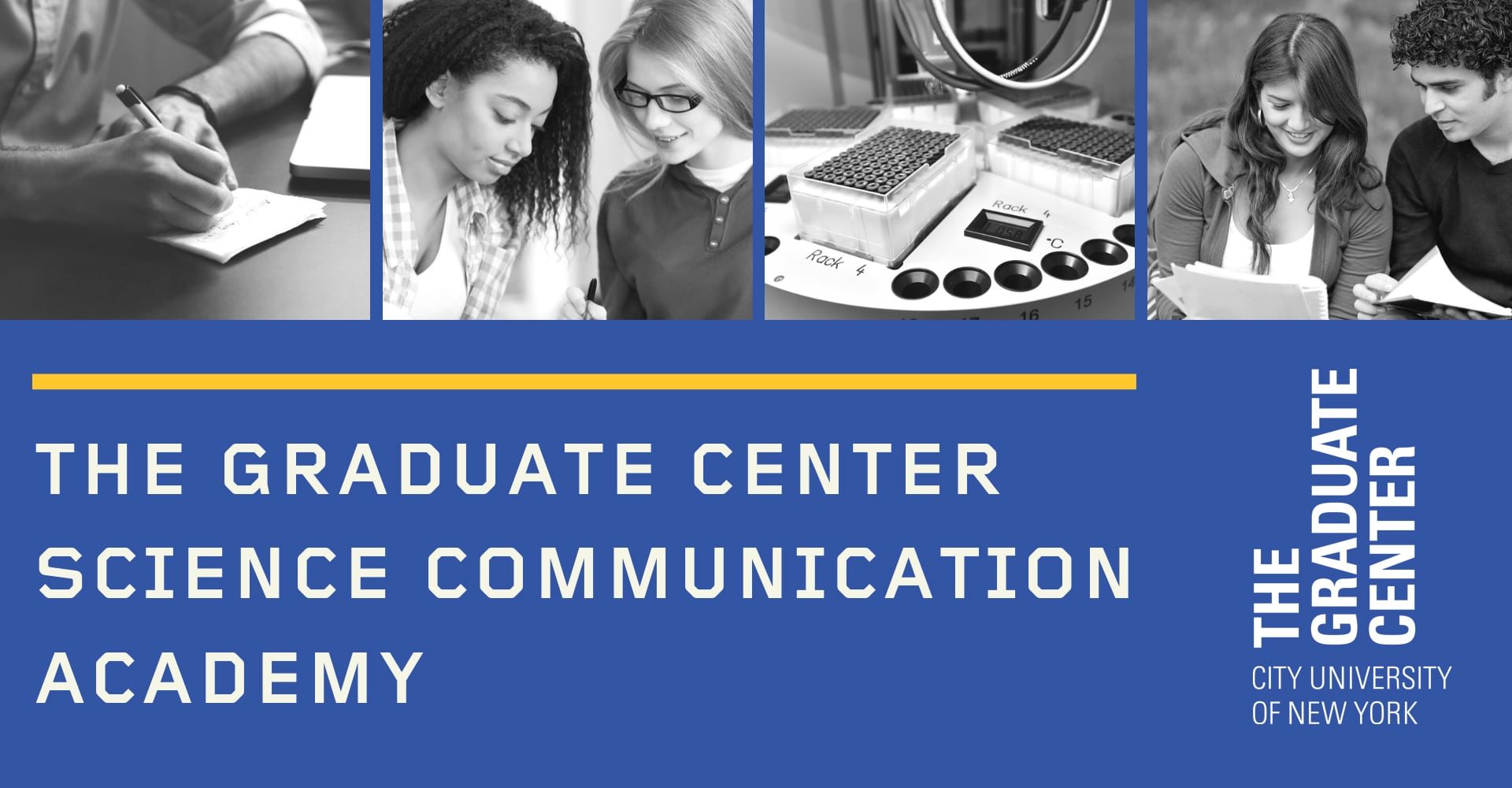 This event is part of the Communicating Your Science series.
This series features presentations by The Graduate Center's science librarian and communications staff, journal editors, and reporters. The goal of this series is to enhance the professional development and science communication skills of CUNY STEM faculty, postdocs, and students. Learn more »
---
CUNY Student SciComs Symposium: Communicating Your Science Competition
For more information, contact Shawn Rhea at srhea@gc.cuny.edu.