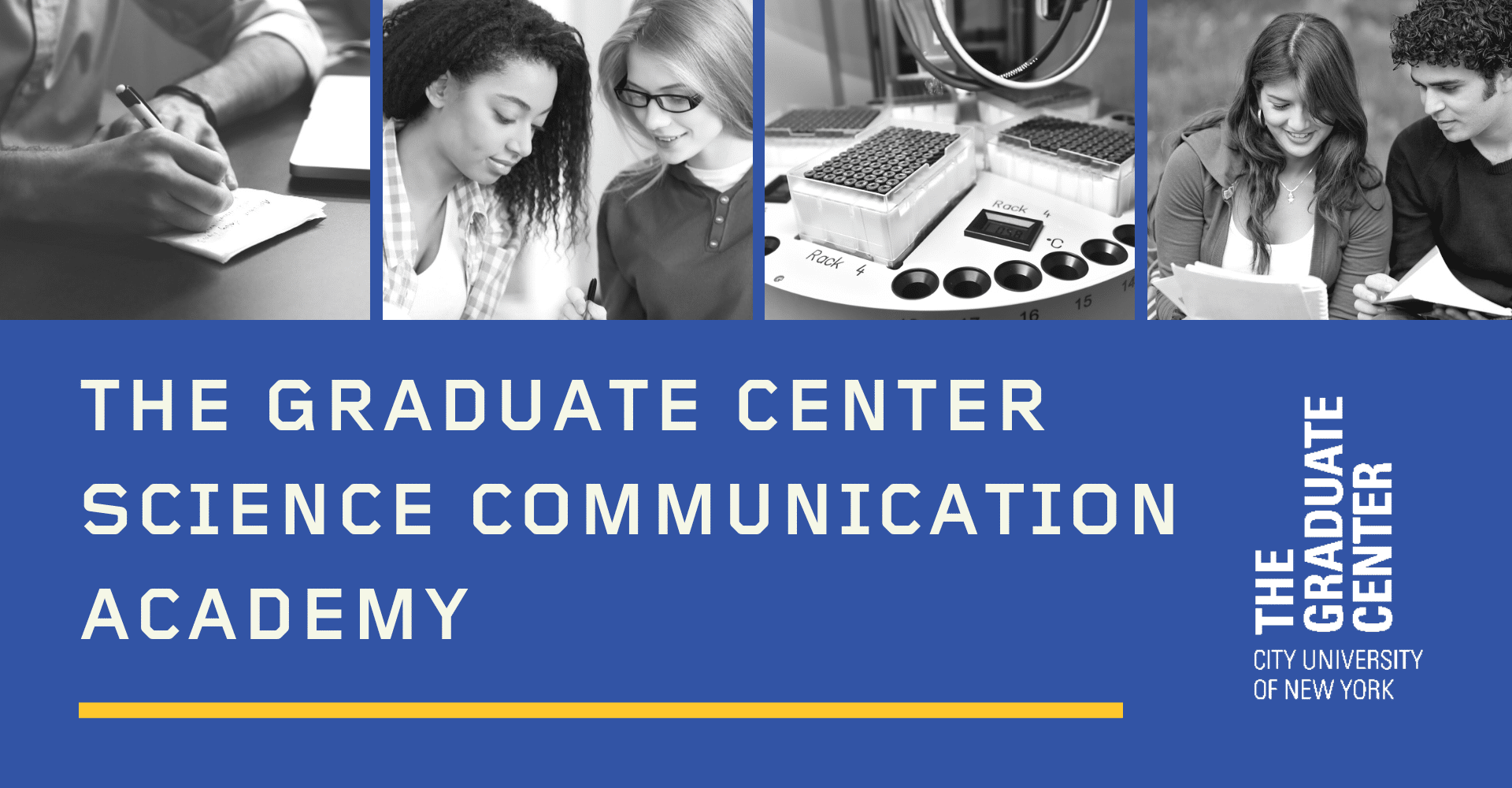 This event is part of the Communicating Your Science series.
Join us on the third Friday of the month at 2 pm for a series of talks and workshops aimed at helping STEM professionals publish and communicate their research. This series will feature presentations by The Graduate Center's science librarian and communications staff, journal editors, and reporters. The goal of this series is to enhance the professional development and science communication skills of CUNY STEM faculty, postdocs, and students.
Answering the Call for Diverse & Inclusive Voices in STEM
Join us on Friday, April 30, 2021 at 2 p.m. for a Communicating Your Science session on the critical role of diverse and inclusive voices in STEM.
Numerous studies have concluded that diversity and inclusion in STEM not only makes for better science, it also promotes better dissemination of scientific findings. Despite this evidence, the STEM is world struggling to diversify the faces and voices of its researchers and policymakers.
Join us for a lively webinar to learn how you can use your voice to promote diversity and inclusion. We'll cover:
Why diverse perspectives and voices are critical to advancing science (CUNY ASRC Exec. Dir. Nina Gray)
How inclusion and diversity can help fix data bias (Ranjit Singh, Data & Society)
Using your own unique experience to champion diversity in the sciences (Astrophysicist Eileen Gonzales, Ph.D. [GC, CUNY '20], Cornell University)
The role of diverse voices in science storytelling (Ari Daniel, NPR & Story Collider)
You can sign-up here for this month's Communicating Your Science event.
Check out the new Graduate Center Science Communications Academy webpage, where you can learn about our events and access science communications training tools.