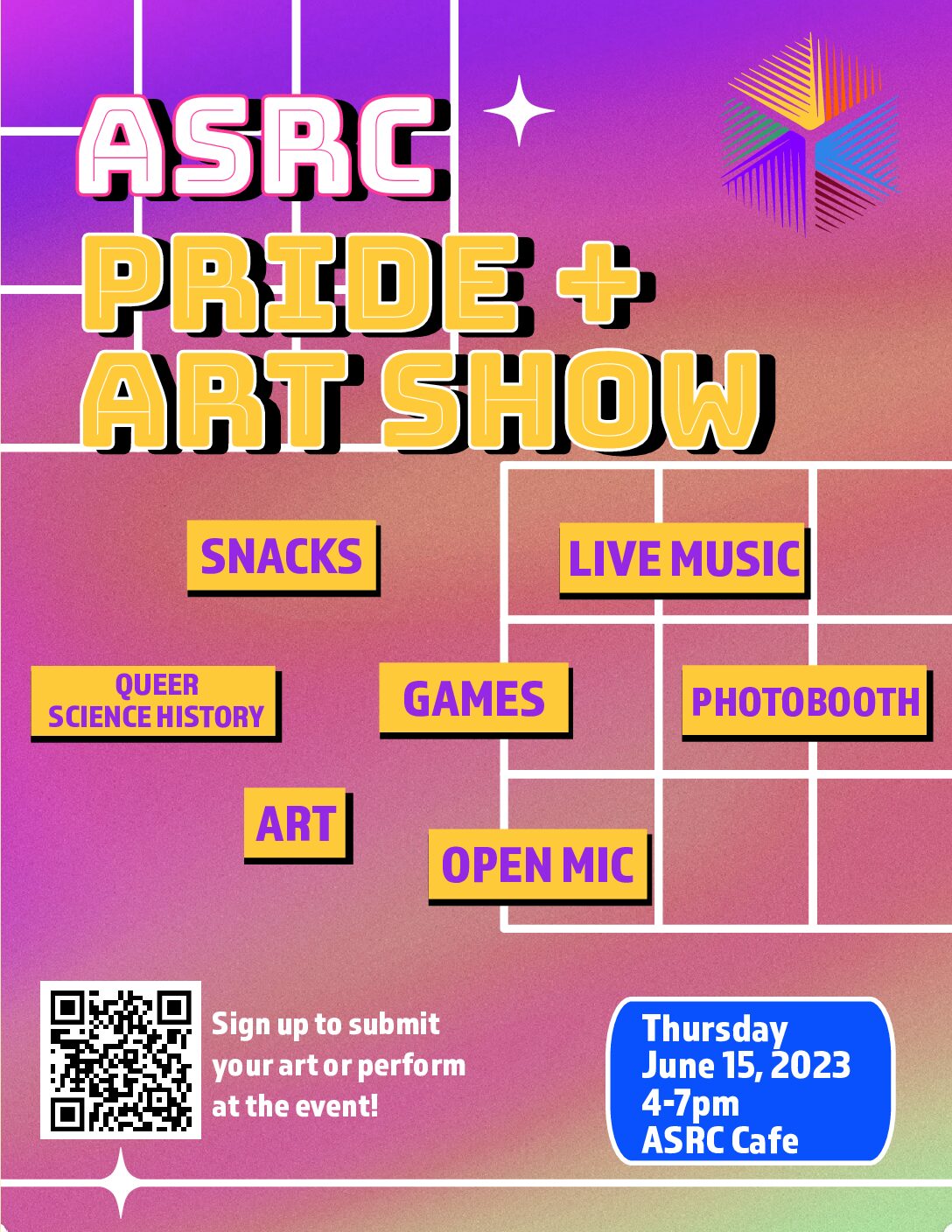 Dear ASRC Community,
We are excited to announce the ASRC Pride Open Mic and Art Showcase to celebrate self-expression, identity, art and have a joyous time with our colleagues! The event will take place on Thursday, June 15th 2023, 4-7pm in the ASRC Cafe.
All are invited to share art projects and talents of any kind – music performance, standup comedy, poetry, writing, photography, painting, etc. Along with the show, there will also be games, snacks, drinks and cool prizes!
Please RSVP here to participate in the event and ask further questions. Hope to see you there!
Warm regards,
ASRC Pride