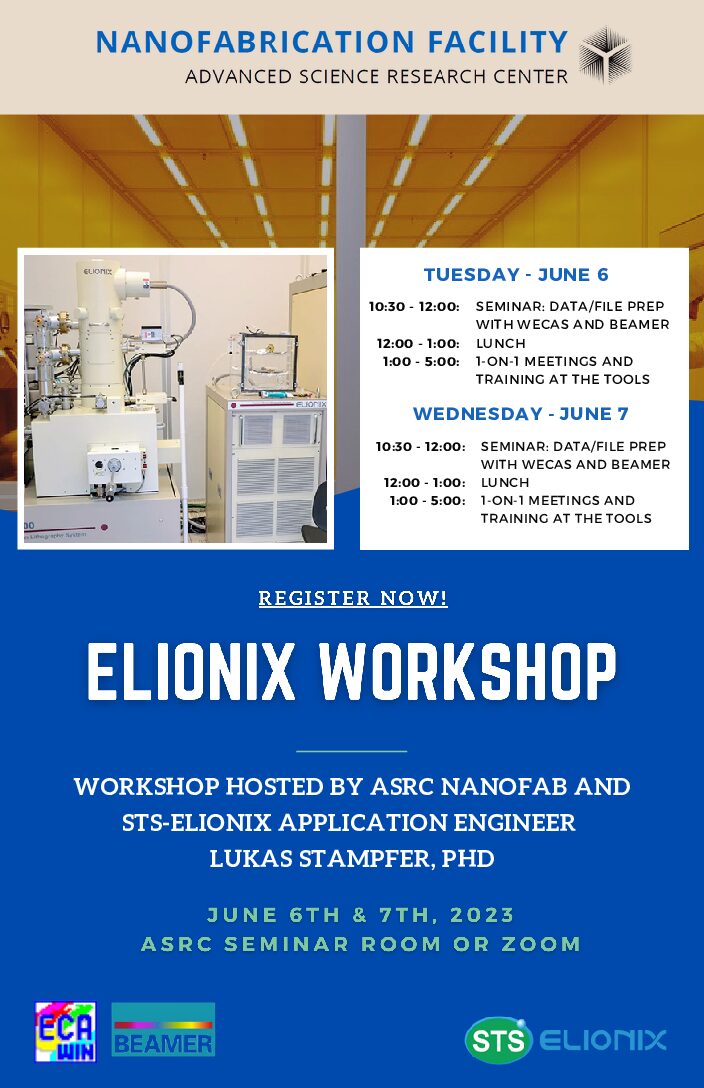 Join the ASRC Nanofabrication Facility, alongside STS-Elionix Application Engineer Lukas Stampfer, PhD, in a two-day workshop at the ASRC to overview topics including:
Basic CAD and File prep with W
Advanced file prep with Beamer

Multipass
Feature Sorting
Circles and Parallelograms
Field Placements
Optimizing writing time
Setting up global and local alignments
Manual and Automatic heightmaps
How to expose on substrates with bad reflectivity
Beamer tricks of all kinds
Final agenda to come.
This workshop will take place in-person and via Zoom for the morning presentations and discussions. Lab demonstrations will be provided for those continuing in-person after 12pm.
Please register to reserve your spot for June 6th and/or 7th!
Further questions can be emailed to:
Samantha Roberts PhD
ASRC Nanofabrication Facility Director