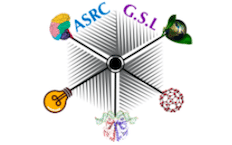 ASRC – G.S.L Second Meeting
The next G.S.L. meeting will take place on  Tuesday (05/12) from 3 pm – 5 pm via the Zoom.
Please share this message with other CUNY – GC graduate students, who you think might benefit from this topic of discussion.
Topic (s):
1. Fellowships/Scholarships are available for graduate students at different stages of their Ph.D. (may applicable for 5-6th year students too!).
2. The resources that are available at the SPA office of ASRC and GC-RSP to help us during the application process.
For more information about joining in on Zoom, contact Roksana Azad at razad@gc.cuny.edu.