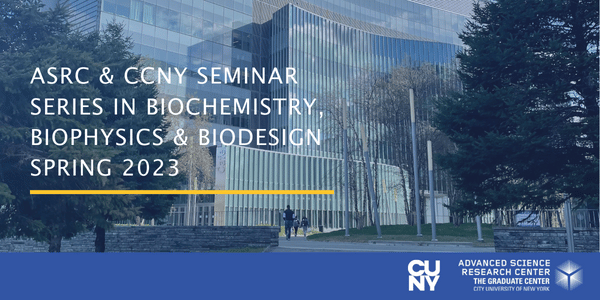 In this weekly seminar series, Joshua Levitz, Associate Professor in the Dept. of Biochemistry, Weill Cornell Medicine, New York, NY will present a one-hour talk titled:
"Mechanisms of Activation and Regulation of Metabotropic Glutamate Receptors."

ABSTRACT The metabotropic glutamate receptors (mGluRs) are family C GPCRs which play critical roles in synaptic neuromodulation and serve as drug targets for neurological and psychiatric disorders. Their core features of constitutive dimerization and multi-domain architecture raise many fundamental structural and biophysical questions about their assembly, activation, and regulation. Using a variety of in vitro and live cell biophysical methods, ranging from cryo-EM to super-resolution microscopy, we have dissected the conserved and subtype-selective assembly and conformational dynamics of mGluRs at both the extracellular and transmembrane domains. Critically, we reveal distinct modes of receptor activation by orthosteric versus allosteric ligands and complex subtype-specific heterodimerization profiles. In addition, we have found extreme diversity in the ability of mGluR subtypes to couple to GPCR kinases (GRKs) and beta-arrestins. We have probed the underlying molecular mechanisms that control this subtype diversity and characterized how GRK and beta-arrestin coupling regulate mGluR signaling and trafficking, including in the synaptic context.
This seminar will be presented in the ASRC Auditorium and broadcast via Zoom, with snacks and refreshments to start at 11:30am in the cafe.
To join these ongoing events via Zoom:
Meeting ID: 968 3104 2138
Passcode: ASRC-CDI
For more information about this hybrid event please contact:
Hyacinth Camillieri