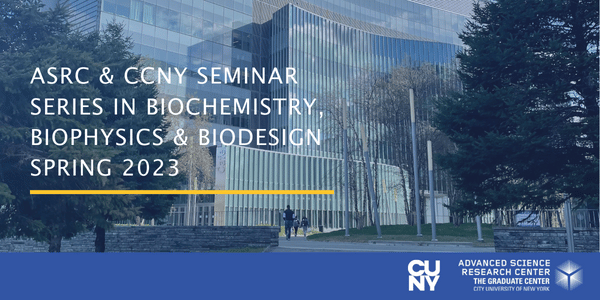 In this weekly seminar series, Charalampos Babis Kalodimos, Faculty Chair in the Department of Structural Biology, Joseph Simone Endowed Chair in Basic Research, St. Jude Children's Research Hospital, Memphis, TN will present a one-hour talk titled: "The conformational landscape of protein kinases in physiology and disease."
Abstract   Protein kinases regulate almost every aspect of cellular function. Changes in the expression, localization in the cell, mutations or chromosomal rearrangements of kinases can cause a number of cancers and other diseases. Cancer 'driver' mutations occur very frequently in kinase genes. In fact, the kinase domain is the domain most frequently encoded by cancer genes. Tremendous progress has been made in understanding the structure, function, and mechanisms of regulation of protein kinases. However, it has proved challenging to monitor these transitions and structurally characterize the manifold of conformational states inherently populated by a kinase. In the absence of such information, the mechanisms underpinning the response of kinases to physiological and pathological processes remain poorly understood. I will discuss how we structurally and energetically dissect the mechanisms underpinning the function and operation of a number of important protein kinases. We elucidate regulatory and drug-resistance mechanisms as well as how key structural elements and motifs control the activation/inhibition processes in kinases.
This seminar will be presented in the ASRC Auditorium and broadcast via Zoom, with snacks and refreshments to start at 11:30am in the cafe.
To join these ongoing events via Zoom, please use the info below:
Meeting ID:  968 3104 2138
Passcode:  ASRC-CDI
Download Charalampos Babis Kalodimos Seminar Flyer  (278KB .PDF file)
Download the updated Spring 2023 Seminar Schedule (125 KB .PDF file)
For more information about this hybrid event please contact:
Hyacinth Camillieri