A new partnership with the Icahn School of Medicine at Mount Sinai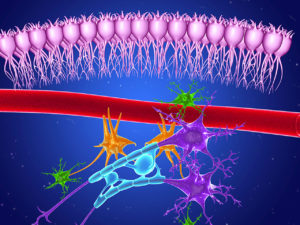 Recognizing that the best science is achieved through collaboration, the Icahn School of Medicine at Mount Sinai and the Neuroscience Initiative at the Advanced Science Research Center (ASRC) at The Graduate Center of the City University of New York have come together to create The Center for Glial Biology, an inter-institutional, multidisciplinary research and clinical program dedicated to the study of glial cell development and function.
This initiative, which is the first of its kind in New York City, is designed to foster the growth of robust research programs striving to unlock new understandings of how the brain works.
Led by Directors Patrizia Casaccia, MD, PhD, and Anne Schaefer, MD, PhD, the mission of the Center is to integrate innovative basic research, enhance interdisciplinary interactions, develop novel cutting-edge technologies, share information, and apply experimental findings to advance drug discovery to promote human health.