We will integrate the ASRC into the culture and agenda of CUNY by encouraging faculty and students to leverage the center's outstanding collection of cutting-edge technologies to enhance their research programs and their contributions to the modern scientific workplace within and beyond New York City.
Within the past five years, the ASRC has begun to fulfill its mission to be a premier, CUNY-wide scientific and educational resource by pursuing a multipronged strategy that ranges from opening state-of-the-art research labs and core facilities to the broader community, to providing seed program funding to CUNY researchers to take advantage of these opportunities, to training graduate and undergraduate students and hosting high-profile seminars and symposia in partnership with CUNY faculty and students. As such, many view the ASRC faculty, staff, and students as making positive contributions to the research and education mission of the University. Despite inherent challenges resulting from geographic distances that separate the campuses and administrative systems, progress has been made through the hard work of many individuals throughout the CUNY system collaborating directly with members of the ASRC. Importantly, The Graduate Center dean for the sciences is a constant advocate for the ASRC among the colleges, and The Graduate Center president and provost work to support and advertise the ASRC's integration at the university level. Further, the strategic appointment of nine ASRC faculty to senior colleges, including Brooklyn College, Hunter College, Queens College, and The City College of New York, has helped broaden the reach of the ASRC through teaching, service, and networking. By 2018, the ASRC also had more than 100 officially designated affiliates (most from other CUNY campuses), and these partnerships have already led to co-authored grants and publications between faculty at the ASRC and other CUNY campuses. An evaluation of the current status identifies many positive achievements along with some important challenges.
State-of-the-art Research Labs and Core Facilities
Hundreds of CUNY scientists from outside the ASRC are users of these core facilities, including faculty and students from Baruch College, Borough of Manhattan Community College, Bronx Community College, Brooklyn College, College of Staten Island, Hostos Community College, Hunter College, John Jay College of Criminal Justice, Kingsborough Community College, Lehman College, Queens College, The City College of New York, and York College—with new users continuing to join.
Numerous CUNY faculty members have been hosted at the ASRC for activities ranging from mini-sabbaticals to temporary moves to accommodation of construction-related inconveniences on their home campuses. Faculty members taking advantage of these opportunities have so far come from Baruch College, Brooklyn College, Hunter College, Queens College, and Queensborough Community College.
About Our Core Facilities
Director: Rinat Abzalimov, Ph.D., Research Assistant Professor
Research Interests: Biomolecular mass spectrometry, protein structure and dynamics via HDX-MS and intact mass measurements, macromolecule/liquid interactions, metabolomics, and mass spec–based imaging
Microbial Ecology and Genomics Facility
Research Interests: Genetics, molecular biology, biochemistry, and genomics of unicellular microorganisms
Director: Milan Begliarbekov, Ph.D., Research Assistant Professor
Research Interests: Lithography, thin film deposition, dry etching, metrology, thermal processing, and characterization
Director: Ricardo Toledo-Crow, Ph.D., Research Associate Professor
Research Interests: Environmental sensor development and calibration, sensor deployment, in situ sensing, remote sensing
Director: Alex Krasnok, Ph.D., Research Assistant Professor
Research Interests: Lasers, light sources, measurement instruments, optical and mechanical hardware, photonics-related software packages for computational work
Director: Younes Ra'di, D.Sc., Research Assistant Professor
Research Interests: In-house PCB prototyping, anechoic test chamber, high-end spherical nearfield measurement system, planar nearfield scanning
Director: Jia Liu, Ph.D., Research Associate Professor
Research Interests: Behavioral analysis in models of neurological and psychiatric disorders, including learning, memory, anxiety, and depression tasks
Director: Tai-De Li, Ph.D., Research Associate Professor
Research Interests: Soft materials, nanobioscience, nano-rheology, mechanobiochemistry, nano-surface science
Seed Grants
These grants match research-active faculty across the campuses to ASRC partners, who then jointly execute preliminary experiments with the goal of generating preliminary data for external grant applications and/or publishable results. The ASRC Seed Grant Program attracts a broad cross section of research-active CUNY faculty, just as the program was originally conceived. To date, the ASRC has awarded seed grants to 56 CUNY faculty from 12 different campuses. CUNY awardees have gone on to publish the data collected and receive external grants from the National Institutes of Health and the National Science Foundation, in fulfillment of the program's overall goals. Virtually all of the submissions are to single initiatives and thus have become a mainstay of cross-campus departmental engagement.
Education
This includes teaching undergraduate-level science courses at City College, Hunter College, Queens College, Brooklyn College, and LaGuardia Community College, among others, and actively participating in The Graduate Center's science doctoral-degree programs, including biochemistry, biology, chemistry, earth and environmental sciences, and physics. Faculty also co-mentor doctoral and master's students with colleagues at most of the senior colleges.
Since 2016, the ASRC has increased its level of engagement with community college faculty and students. In this context, ASRC faculty and staff have been strongly supportive of undergraduate education via participation in a variety of summer programs (e.g., CUNY Summer Undergraduate Research Program, National Science Foundation's Research Experiences for Undergraduates, and CUNY-IBM Business-Higher Education Forum summer fellows) that engage individual students in ASRC labs as well as through involvement in the development of and participation in the IlluminationSpace. The IlluminationSpace has also brought in students from Borough of Manhattan Community College and LaGuardia Community College for STEM education events. ASRC faculty have organized scientific events of varying scopes (e.g., workshops, symposia, and seminar series), which have encouraged the on-site and remote participation of literally thousands of CUNY faculty and students.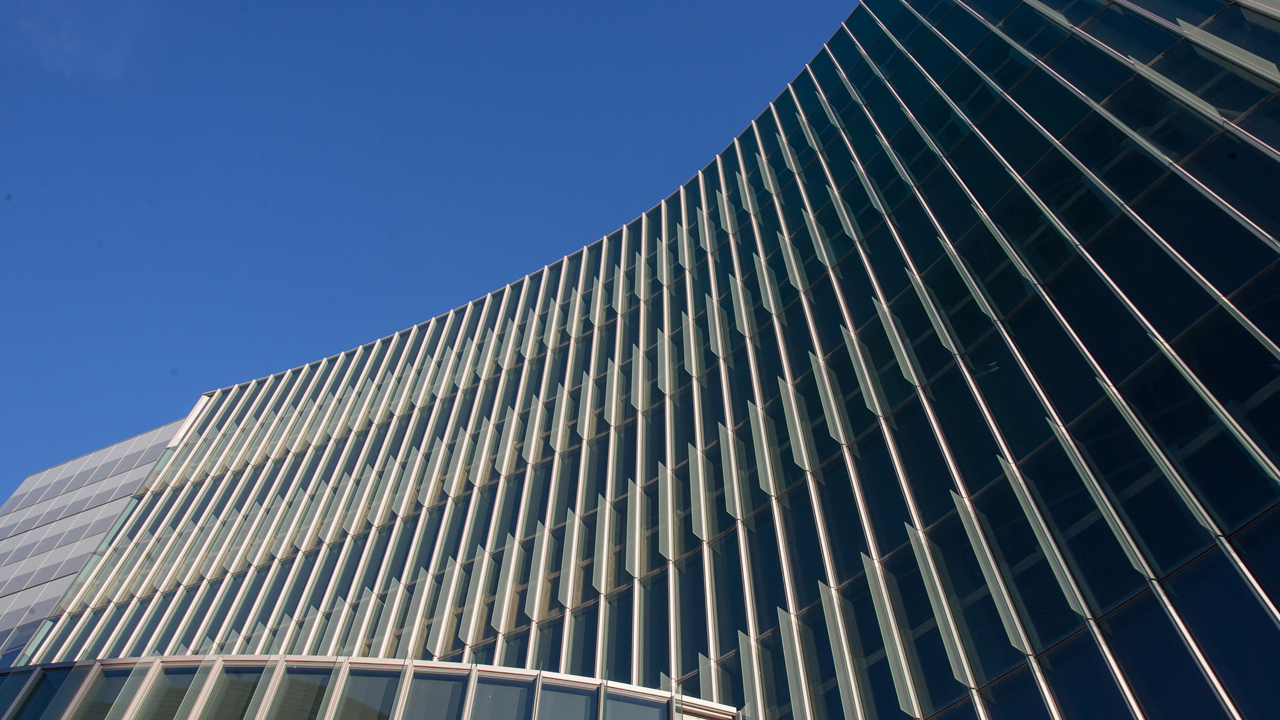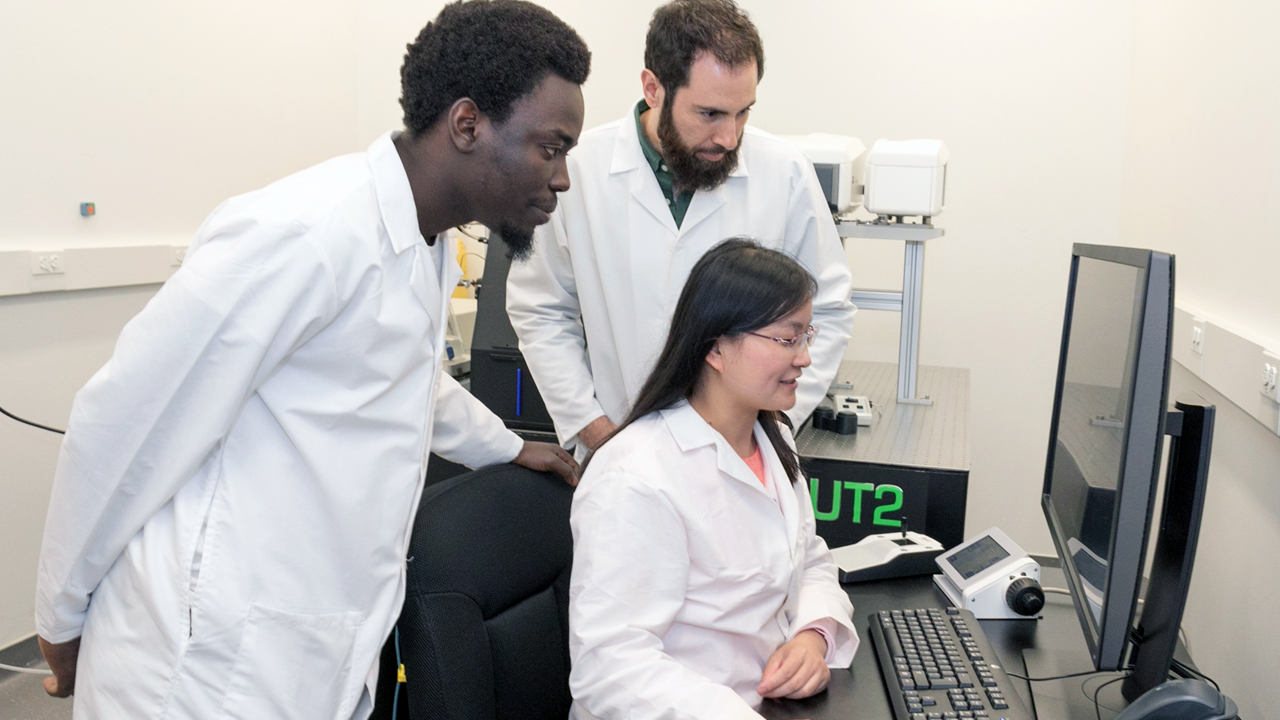 Objectives
To enhance the integration of CUNY faculty, students, and staff into the ASRC's interdisciplinary research and educational activities, and to collaboratively define unique opportunities for cross-campus convergence, we will:
Continue outreach to CUNY schools and colleges to build recognition of the ASRC as a common resource and encourage active use of its facilities.
Further support for research of CUNY faculty and students, in terms of core facility use, seed grants and scholarships, letters of grant support, and co-sponsorship of grants.
Engage faculty and students across CUNY at ASRC-sponsored symposia, seminars, and workshops and co-sponsorship/co-organization of events by ASRC and non-ASRC faculty.
Support recruitment and programmatic needs of The Graduate Center science doctoral programs.
Promote CUNY undergraduate and master's students to participate in ASRC-based research via programs such as the CUNY Research Scholars Program; the CUNY Summer Undergraduate Research Program; and National Science Foundation's Research Experiences for Undergraduates hosted by the Center for Interface Design and Engineered Assembly of Low Dimensional Systems, the Materials Research Center, and the program in Biochemistry, Biophysics, and Biodesign.
Implementation Plan
There are challenges intrinsic to building collaborations across a complex, multicampus university system, and there are limits to what one element of that system, such as the ASRC, can achieve. There are also adaptation strategies, which need to be developed, that accommodate the evolving mosaic of organizational structures, leadership changes, and administrative processes.
Some potential solutions, both in terms of mitigation and practical accommodation, are outlined below:
We want to hear from you!
Send us your comments or questions on the 2020-2024 Strategic Plan.