Employment Opportunities
Open positions within the Photonics Initiative are advertised through the CUNY ASRC Jobs page which lists current and upcoming position openings.
Study with Us
We are currently seeking exceptional postdoctoral fellows and doctoral students to join us in our unique, collaborative research environment.
Doctoral students and postdoctoral fellows who join the CUNY ASRC Photonics Initiative will have opportunities to explore wave interactions with emergent materials; find boundaries through fundamental theoretical and experimental work in our new, state-of the-art facilities; and push those boundaries to find widespread applications in communications, energy and heat management, life sciences, and sensing.
To join the ASRC Photonics Initiative, doctoral students must first matriculate into a Ph.D. program in physics, chemistry, electrical engineering, or a related field. CUNY offers a number of excellent programs in these areas. These include:
To apply to or learn more about these programs, we invite you to contact the schools directly.
For more information about working with the CUNY ASRC Photonics Initiative, reach out to Diana Strickland at dstrickland@gc.cuny.edu.
NEW: Doctoral Degree with a Photonics Track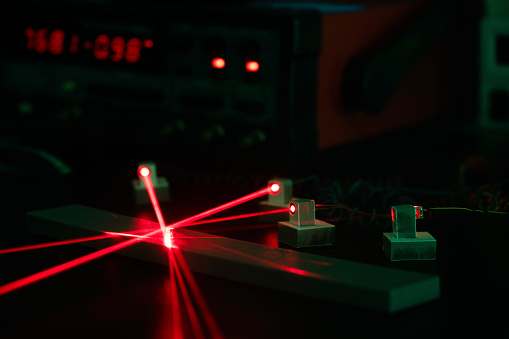 This track offers high-impact research opportunities with faculty leading the photonics field. Current research spans topics in electromagnetics, from radio to light waves; plasmonics and excitonics; ultrafast and quantum optics; nanophotonic materials; optomechanics; and more.
The new Photonics Track is offered by the CUNY Graduate Center Physics Department.