Associate Director

,

Nanoscience Initiative

Associate Director

,

ASRC Sensor CAT

Associate Director

,

NanoBioNYC Program
Jiye is the Associate Director for the Nanoscience Initiative and the ASRC Sensor CAT. She oversees the daily operation of the Initiative and provides support for faculty, staff, postdocs, and students. As one of the first Ph.D. candidates to complete her dissertation at the ASRC, she continues to actively engage with scientists at ASRC and innovative start-ups in NYC to foster multi-disciplinary research.
Her research focuses on the investigation and application of enzyme responsive peptide nanomaterials, which she developed during her Ph.D. under the co-supervision of Prof. Ulijn and Prof. Maria Contel of Brooklyn College. Prior to starting graduate school, Jiye received her B.Sc. in chemistry from Stony Brook University and was an employee of the Product Safety and Toxicology Department of The Estee Lauder Companies in Melville, NY.
Job History
2019-Current: Associate Director of the Nanoscience Initiative, ASRC
2014-2019: Ph.D. in Nanotechnology and Materials Chemistry, The Graduate Center at CUNY
2013-2014: Safety and Toxicology, The Estee Lauder Companies Inc.
2008-2012: B.Sc. in Chemistry, Stony Brook University
Publications
Title
Y. Marciano, V. Del Solar, N. Nayeem, D. Dave, J. Son, M. Contel, R.V. Ulijn, Encapsulation of Gold-Based Anticancer Agents in Protease-Degradable Peptide Nanofilaments Enhances Their Potency, Journal of the American Chemical Society, 2022, DOI: https://doi.org/10.1021/jacs.2c09820.
J. Son, J. Sabio, A. Jain, and R.V. Ulijn, Ten Steps to Organize a Virtual Scientific Symposium and Engage Your Global Audience, Global Challenges, 2022, in press.
N.A. Alcantar, S. Banta, A.D. Cak, X. Chen, C. DelRe, L.F. Deravi, J.S. Dordick, B.M. Giebel, D. Greenfield, P.M. Groffman, M. Holford, G. John, N.S. Joshi, N.A. Kotov, J. K. Montclare, B.S. Moore, J.H. Ortony, A.B. Reinmann, J. Son, R.E. Stark, R.V. Ulijn, C.J. Vörösmarty, C.J. Wilson, Bioinspired Green Science and Technology Symposium in NYC, Matter, 2022, 5, 7, 1980-1984.
M. Kumar, J. Son, R.H. Huang, D. Sementa, M. Lee, S. O'Brien, and R.V. Ulijn, In Situ, Noncovalent Labeling and Stimulated Emission Depletion-Based Super-Resolution Imaging of Supramolecular Peptide Nanostructures, ACS Nano, 2020, in press.
J. Son, D. Kalafatovic, M. Kumar, B. Yoo, M.A. Cornejo, M. Contel, and R.V. Ulijn, Customizing Morphology, Size, and Response Kinetics of Matrix Metalloproteinase-Responsive Nanostructures by Systematic Peptide Design, ACS Nano., 2019, 13, 1555-1562.
D. Kalafatovic, M. Nobis, J. Son, K.I. Anderson and R.V. Ulijn. MMP-9 Triggered Self-assembly of Doxorubicin Nanofiber Depots Halts Tumor Growth, Biomaterials, 2016, 98, 192-202.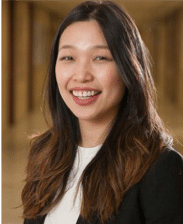 Email