Doctoral Student

,

Elbaum-Garfinkle Lab, Structural Biology
CJ McDonald graduated from Colorado State University with a Bachelors in Biochemistry in 2014. He obtained two minors: Chemistry and Microbiology. He has published in Biochemical Society Transactions and Neurochemistry International. He continued at Colorado State for a Master's degree, focusing on the long-range biophysical interactions formed by chromatin arrays in the lab of Dr. Jeffery Hansen. He is currently at the Advanced Science Research Center working in Dr. Shana Elbaum-Garfinkle's lab, where he is studying the phase separation of the protein Tau. This work is important in the study of a variety of neurogenerative diseases and it has recently been found that it can phase separate into liquid droplets.
Research Interests
Intrinsically disorder proteins, Phase separation, single molecule resolution imaging, Chromatin, and Next generation sequencing projects.
Publications
Title
A. Ceballos, C.J. McDonald, S. Elbaum-Garfinkle. Methods and Strategies to Quantify Liquid Phase Separation of Disordered Proteins. Methods in Enzymology, 2018, 611:31-50.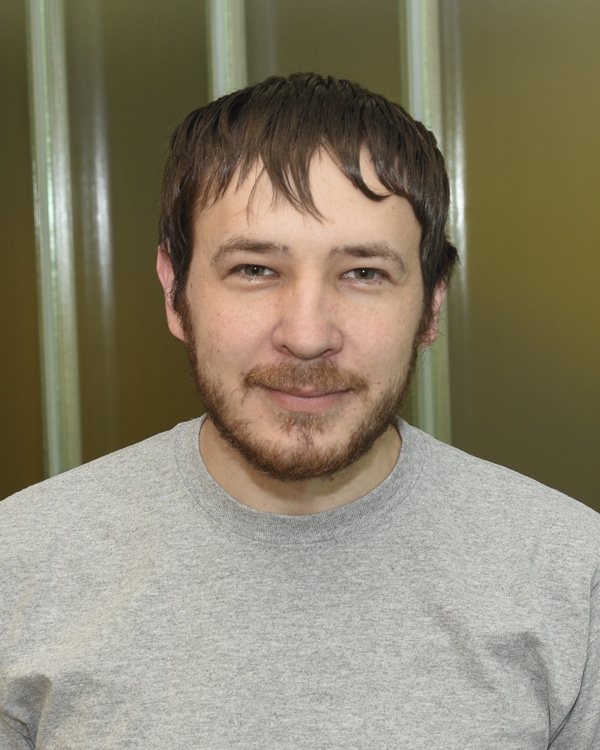 Web Site