Posted on December 17, 2015 in ASRC News, Structural Biology Initiative
Research conducted by Dr. Kevin Gardner, director of the CUNY Advanced Science Research Center's (ASRC) Structural Biology Initiative, and his research team was prominently featured in a December 10 feature in Nature on the use of optogenetics in cell biology.
Optogenetics is an emerging field in biology that involves the genetic introduction of light-sensitive proteins into cells to enable the control of cellular activities with light. Gardner, who along with his colleague Dr. Laura Motta-Mena, has been at the forefront of the field, has emerged as a leader in the use of light to manipulate the structure and function of proteins. This process, initially pioneered over ten years ago in the neuroscience community, is now being generalized for broader uses that open new possibilities in many other sectors of biomedical research.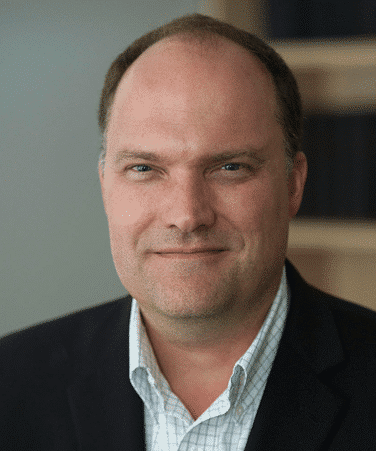 "Taking advantage of naturally light-regulated proteins and converting them into engineered tools, I believe optogenetics makes a wonderful example of the importance of basic research in the biomedical sciences," Gardner said. "Experts pushing on some of the toughest problems have taken reagents and concepts developed far from medicine – in plants, bacteria and algae, for example – and creatively applied them to tackle questions fundamental to disease and new therapies."
Motta-Mena — formerly a Senior Research Associate at the ASRC and currently serving as a Senior Research Associate at UT Southwestern Medical Center — and Gardner started Optologix, which is focused on developing novel light-regulated reagents for use by cancer biologists and other scientists to probe cellular behavior with unmatched spatial and temporal control.
Motta-Mena, the Chief Executive Officer for Optologix, said the company is well positioned at the forefront of the optogenetics field thanks to products such as the EL222-based gene regulatory system. Many of the other scientists quoted in the story said that the inventions like the one developed by Gardner and Motta-Mena, and is now being commercialized by Optologix, will be essential tools for cell and structural biologists, as well as bioengineers, in the next decade.
"In neuroscience, and more recently in cell biology, optogenetics has enabled researchers to successfully perform experiments that were very difficult or impossible to do before with traditional chemical-driven tools.," Motta-Mena said. "Optologix's goal is to further facilitate the adoption of optogenetics by providing researchers with ready-to-use light-controlled reagents and access to expertise that will enable them to reap the benefits of this technology."
"Kevin's prominent place in Nature's feature on optogenetics speaks to his standing as a leader in the international structural biology research community and is a testament to the ambitious work being done in his lab," said Dr. Gillian Small, Vice Chancellor for Research and Executive Director of the ASRC. "His broad thinking and collaborative working style is a model for the researchers we have sought out for the ASRC—those scientists who want to answer challenging problems through solutions that span disciplines."
To read the full article, please click here.
###
About the ASRC: The CUNY Advanced Science Research Center (ASRC) is a University-wide venture that elevates CUNY's legacy of scientific research and education through initiatives in five distinctive, but increasingly interconnected disciplines: Nanoscience, Photonics, Structural Biology, Neuroscience and Environmental Sciences. Led by Dr. Gillian Small, Vice Chancellor for Research and the ASRC's executive director, the center is designed to promote a unique, interdisciplinary research culture. Researchers from each of the initiatives work side by side in the ASRC's core facilities, sharing equipment that is among the most advanced available. Funding for the ASRC from New York State is gratefully acknowledged.
###